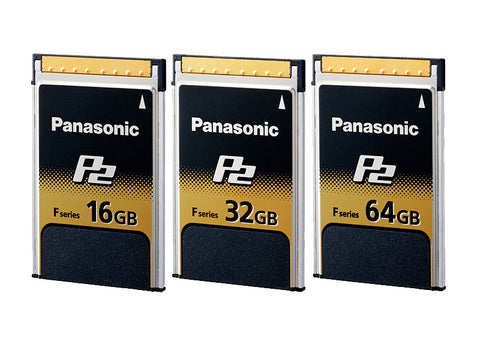 Panasonic
F Series P2 Cards
The F Series supports writing up to AVC-Intra Class 200 of the AVC-ULTRA family as well as the currently available codecs with the existing P2 devices.
Highly reliable, solid-state memory resists shock, vibration, and temperature changes.
Ensures a long service life with repeated recording and initialization.
An individual serial number, bar code, and write-protect switch make easy to manage operations.
The P2 card transfers data at a high speed up to 1.2 Gbps.
Call (850) 479-3808 or Email Us today for more information on the Panasonic F Series P2 Cards.
---
We Also Recommend