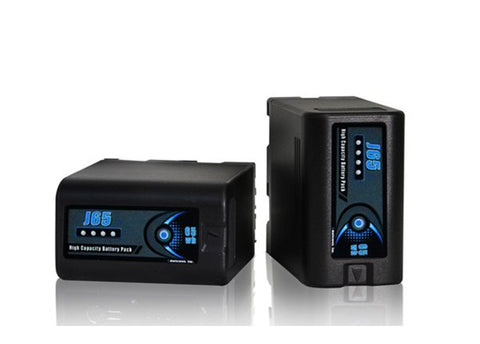 Switronix
J65
The J65 is a high capacity, lithium-ion battery pack that can power any Sony HD camcorder accepting the BPU style battery packs, as well as being used with our new JP-MOD modular battery system.
The J65 battery features a 4-LED gauge and high capacity cells to withstand high current draws and multiple can be legally transported without restrictions under IATA, ICAO, and UN regulations.
Compatible with Sony EX, F3 and PMW100/200.
Call (850) 479-3808 or Email Us today for more information on the Switronix J65.
---
We Also Recommend